Women's Health Therapy Q&A
Callie is honored to work with every individual who entrusts her with his or her care, however, she has a special interest in women's health in Appleton WI and Oconto WI, specifically pelvic floor therapy and working with the pregnant and postpartum population. She has advanced training as a pelvic floor occupational therapist and is certified as a Pregnancy and Postpartum Corrective Exercise Specialist. After multiple pregnancies and experiencing the births of two beautiful children, Callie intimately knows how important this kind of therapy is and is passionate about offering it to this underserved population.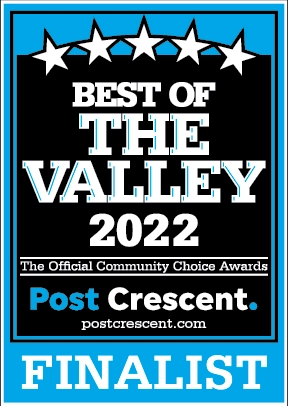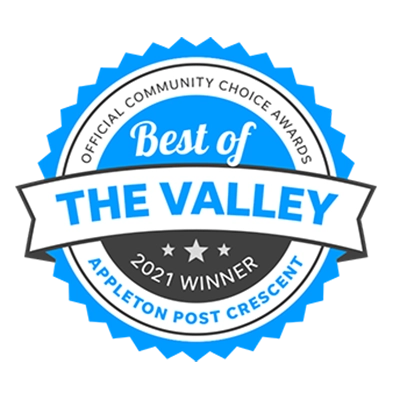 ---
WOMEN'S HEALTH THERAPY, FOR CONDITIONS SUCH AS:
Urinary incontinence (urge, stress, or mixed)
Pelvic floor weakness or tightness
Diastasis Recti (thinning of the abdominal midline tissues)
Pelvic organ prolapse
Cesarean scar management
Symphysis Pubis Dysfunction/Pelvic Girdle Pain
Abdominal weakness
Carpal Tunnel Syndrome
Pain/discomfort/weakness in any area of the body during or after pregnancy/birth
Education for women in all stages of life: preconception, pregnancy, postpartum, menopause and beyond:
Preparing the body for pregnancy
Exercise during pregnancy to stay active and strong
Preparing for birth: positions, breathing, cultivating balance in the muscles around the pelvis, pain management strategies
Immediate postpartum core and pelvic floor considerations
Postpartum return-to-exercise therapy and coaching based on healing, recovery, and goals
Postpartum return-to-sport therapy and coaching
General health and wellness promotion along the age continuum
---
WHAT DOES OCCUPATIONAL THERAPY LOOK LIKE IN WOMEN'S HEALTH?
Assessment/Evaluation
As a patient, you will meet with Callie for a comprehensive assessment of your body, your daily life, and your goals. Callie will evaluate your body through assessing posture, strength, range of motion, muscle balance, and movement. She is able to offer an internal pelvic floor assessment at any point of your treatment plan (if deemed appropriate), although this is not necessary.
Callie is very interested in how your daily activities may be impacting your symptoms, so she will ask you to paint a picture of your daily life to better understand how normal routines, hobbies, and mental and emotional factors may be affecting your function and your body. Together, you will develop a treatment plan to best help you identify and meet your most valued goals.
Treatment
Callie will develop an individualized treatment plan of exercises and other tools to address your areas of concern and goals. She will attentively educate, coach, and progress you to ensure your treatment plan is as effective as possible so that you see lasting outcomes quickly. Much of the session will be spent educating you on and equipping you with the tools you need to successfully achieve your goals.
If you are seeing Callie during pregnancy, she offers a comprehensive set of information, skills, and resources to help you prepare your body and mind for birth. She approaches birth preparation with a holistic lens that includes training in strategies to reduce the risk for injury to the pelvic floor or need for medical intervention during birth.
If you are seeing Callie in the postpartum season, she can help guide you through rehabilitating any core and/or pelvic floor struggles you may be experiencing. She has advanced training in working with female athletes and is passionate about helping young mothers return to their beloved activities and sports.
Beyond OT
As much as she comes to genuinely enjoy being a part of her patient's lives, her goal is to help them achieve their goals, then release them into the world with confidence, knowledge, and empowerment. She has relationships with healthcare and fitness professionals both locally and nationally to help patients continue to get stronger and healthier in all areas of their lives well beyond her time with them.
She welcomes women from all seasons of life and hopes to be a part of their wellness journey through pregnancies, births, and beyond.
---
Does Callie Accept Insurance?
Callie is able to accept all the insurances that the Doctors at The Chiropractic Advantage accept. However, we also have cash pay options available as well! Be sure to call today to ask questions!